C-PROGRESS Announces First Pilot Studies Grant Recipients
Nov. 12, 2021
The National Pediatric Rehabilitation Resource Center (C-PROGRESS) prioritizes innovative pilot studies and critical methodological advancements that will generate data to support larger-scale, competitive, and rigorous clinical trials. C-PROGRESS has announced its first three pilot studies award recipients.
"These research teams represent the very best in pediatric rehabilitation research, and we are thrilled to fund their innovative and potentially transformational projects," said Amy Darragh, Ph.D., OTR/L, FAOTA, C-PROGRESS Core Studies Leader.
2021 C-PROGRESS Pilot Studies Award Recipients: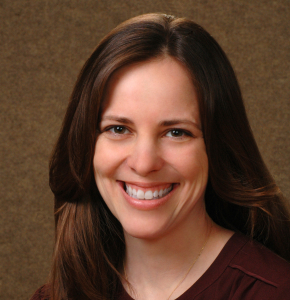 Sensorimotor Neurophysiology During Locomotor Learning in Infants With and Without Cerebral Palsy
Principal Investigator: Laura Prosser, PT, Ph.D., Assistant Professor, Children's Hospital of Philadelphia
Overview: Physical disability in individuals with cerebral palsy (CP) is caused by a failure to learn and/or refine motor control during the first two years of life, during a critical period for neuroplasticity in motor control centers. Despite this, very little is known about how infants with CP learn (or fail to learn) to move. The long-term goal of our work is to reduce physical disability in individuals with CP by promoting the development of motor control through evidence-based rehabilitation strategies that optimize neuroplasticity to train and shape motor learning during infancy and toddlerhood. The current study will collect preliminary longitudinal data on the development of motor control by measuring sensorimotor activity in the brain at ages 5, 9, and 18 months in infants with CP (N=15) compared to typically developing infants (N=15). Read Full Abstract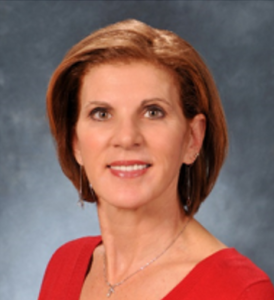 Testing the Feasibility of a Telehealth Intervention for Children with Autism
Principal Investigator: Roseann C. Schaaf, PhD., OTR/L, FAOTA, Professor, College of Rehabilitation Sciences, Department of Occupational Therapy, Farber Institute for Neurosciences, Director, Jefferson Autism Center of Excellence
Overview: Autism Spectrum Disorder (ASD) is one of the most frequently occurring childhood-onset neurodevelopmental disorders, affecting 1 in every 54 children. As a lifelong condition, individuals with ASD experience a range of intellectual, behavioral, sensory, motor, and functional challenges that impact successful participation in daily life activities and tasks. The current project will adapt an evidence-based, manualized intervention, "occupational therapy (OT) for children with Autism Spectrum Disorder" (OT4ASD) that targets the sensory motor factors that impact behavior and participation in life activities and tasks. This project is significant in that it will address the need for evidence-based OT services for children with ASD using remote technology. Read Full Abstract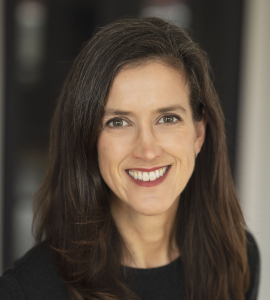 Teleneuromodulation in Children with Cerebral Palsy
Principal Investigator: Bernadette Gillick, Ph.D., MSPT, PT, Associate Professor, Department of Pediatrics, University of Wisconsin-Madison
Co-Investigators: Catarina Saiote, Ph.D., Co-Investigator, Assistant Researcher, University of Wisconsin-Madison
Overview: Remote access to novel and effective therapies for children with cerebral palsy (CP) is needed to advance mobility and function, as well as respond to transportation and financial challenges during the current pandemic and beyond. Non-invasive brain stimulation, specifically transcranial direct current stimulation (tDCS) is a portable, tolerable, and low-cost non-invasive neuromodulation technique which augments the brain's activity and has shown the potential to improve the impact of rehabilitation in children with CP. Built upon a previous pilot, this new research project will determine the ability of a child-caregiver team to setup and conduct an active tDCS session with remote guidance and caregiver supervision, integrating feedback from both the child and caregiver on tolerance and interest in future at-home rehabilitation. Read Full Abstract and Associated Article.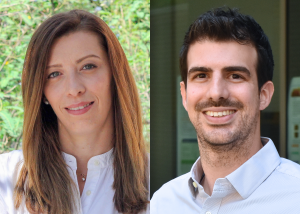 Principal Investigators: Elena Kokkoni, Ph.D., Assistant Professor, Department of Bioengineering, University of California – Riverside; Konstantinos Karydis, Ph.D., Assistant Professor, Department of Electrical and Computer Engineering, University of California – Riverside
Overview: In this pilot study, we build on prior work on the mobile paradigm to develop and assess the feasibility of a robot-assisted learning environment to promote, via contingent reinforcement, limb movement in infants with or at risk for motor delays. The mobile in our work takes the form of a small aerial robot allowing for motion in different directions, amplitudes, and velocities; thus, providing opportunities for examining the potential ability of infants to alter their movements to match various motion patterns by the robot. If the latter is true, we can use this information to develop interventions where the robot, in turn, may perform these complex motion patterns to 'induce' selective motor patterns in infants with or at risk for motor delays and across different developmental stages. Read Full Abstract
For more information about the C-PROGRESS Pilot Studies program, please visit our Pilot Studies page.