Mentored Collaborative Opportunities
The core team of investigators behind C-PROGRESS are senior scientists working in pediatric rehabilitation centers based at Virginia Tech in Roanoke, Virginia and The Ohio State University, and Nationwide Children's Hospital in Columbus, Ohio. Individuals and research teams who seek to make high-impact and novel contributions to pediatric medical rehabilitation research have the opportunity to apply for mentored collaborative opportunities through C-PROGRESS. C-PROGRESS provides intensive mentored collaborative experiences that focus on increasing the competencies of investigators and the quality of their competitive applications in pediatric rehabilitation research. These include a mix of educational and hands-on opportunities that will support Phase I through Phase III clinical trials, comparative effectiveness and practices-based research, focused methods research, and implementation science trials. For more information about this program, please contact Dr. Warren Lo at lo.2@osu.edu.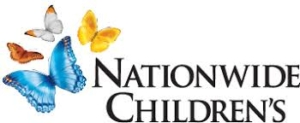 Nationwide Children's
Nationwide Children's is consistently rated as a "top ten" children's hospital. There is strong commitment to discovery and an active portfolio of NIH pediatric rehabilitation trials and pediatric stroke studies from the neonatal period through adolescence. There are a broad range of pediatric neuroscience research including biobehavioral and neuroimaging research cores.

Virginia Tech
Collaborators can work alongside senior scientists at the Virginia Tech Fralin Biomedical Research Institute at VTC  in the following laboratories: the Neuromotor Research Clinic; the Human Development Lab; and the Center for Human Neuroscience Research, which specializes in computational psychiatry, fMRI imaging, and optically pumped magnetometry.
The Ohio State University
Collaborators can work alongside senior scientists at Ohio State University in the following labs: Pediatric and Rehabilitation Lab (PeaRL), which specializes in motion detection, behavioral recording, and infant neuroimaging;  the Injury Prevention and Rehabilitation Research Lab (IPARR); and the Neuromotor Assessment Center.